About PRINTmov
PRINTmov (formerly Print.mov) is a multi-media group of Pappim Pipatkasrira's works. Some of the works include vocal-synthesizing (virtual singers), game development, 3D animations, and more.
PRINTmov Studio is a channel on the YouTube platform mainly for vocal-synth-related works such as UTAU and DeepVocal. The channel gained a total of almost 2,000 subscribers with vocal-synth and 3D animations content.
Although we are celebrating the 11th Anniversary of PRINTmov Studio, Print.mov was originally founded long before the channel is created.
X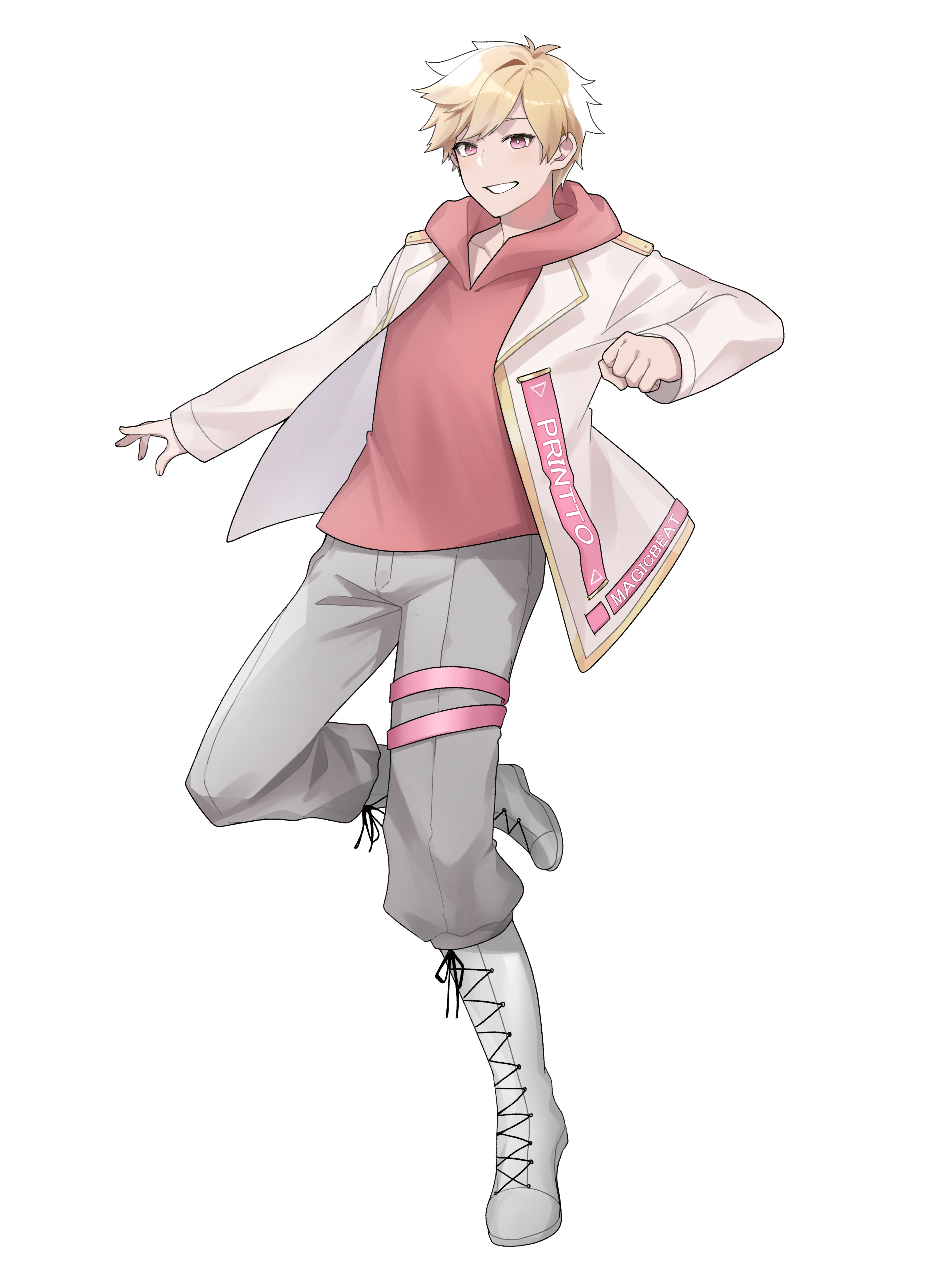 Printto Magicbeat
Printto Magicbeat is a vocal-library for DeepVocal, originally an UTAU, developed to be used in Thai songs. He has a Thai DeepVocal voice library that is fully compatible with Thai characters. His Japanese voice library is recorded as multi-pitch voicebank with Falsetto (DeepVocal).
Printto Magicbeat is originally UTAU since 2014. He is known for his ability to sing in many languages. He can sing up to 7+ languages in UTAU. His first DeepVocal voice library is recorded in Thai. Later, his Japanese DeepVocal library got released.
DeepVocal
Japanese for DeepVocal2
Multi-pitch voicebank for DeepVocal. Comes with Falsetto for higher pitches.
Download DeepVocal at
http://www.deep-vocal.com
DeepVocal
Thai for DeepVocal2
Voicebank รองรับภาษาไทยเต็ม ใช้กับโปรแกรม DeepVocal
ดาวน์โหลด DeepVocal2 ได้ที่
http://www.deep-vocal.com
X
Tanya Magicbeat
Tanya Magicbeat is a vocal library for DeepVocal developed to be used in Japanese songs. She has a Sweet classic-style female voice.
There is not much information about her personality because she was focused more on the vocal-library than her personality.
Please keep in mind that NSFW is NOT allowed for this character and voices.
X
2Player Project
2Player Music Project consist of 2 friends who wants to try new things in making music.
The members are
- Printto Voicer: Voiced Printto UTAU voicebank.
- Blue' Neko: Art specialist and voiced Kaiz UTAU voicebank.
2Player UTAU Project is an UTAU duo project designed to sing as a duo. Both of the voicebanks are recorded in CV mono-pitch. It is recommended that the users use their voices together as they were designed to compliment each others.
Our UTAU voicebanks are
- Printto: Has sharp and clear voice suitable for high notes.
- Kaiz: Has a warm and strong voice suitable for middle-low notes.
Vocal Libraries
Our UTAU voicebanks are packed into 1 download link. They are configurated as CV but they were recorded as CVVC, so feel free to re-config them if you need to.
Both of the voicebanks also come with a config file for "DeepVocal ToolBox 2.0". Although it is not recommended that you build both of the voicebanks to use with DeepVocal, feel free to do it.
MMD Models
Our MMD models are also packed into 1 download link.
The pack contains 3 versions of the rig of each UTAUloids to fit most of the motions.
X
Downloads Center
The place where you can find all UST project files for UTAU, DV project files for DeepVocal, and plugins made by PRINTmov.
UST project files
การเดินทาง.UST
เกินหน้าที่.UST
ความจริง.UST
ใจกลางความรู้สึกดีดี.UST
เตือนแล้วนะ.UST
พูดไม่ออก.UST
เพียงสบตา.UST
หน่วง.UST
Butterfly (Digimon ost.).UST
Counting Stars (E).UST
Don't You Worry Child (E).UST
Goodbye - 2NE1 (KR).UST
Kawaranai Mono.UST
Maps - Maroon5 (E).UST
Never Gonna Give You Up (E).UST
Starry Sky (E).UST
DV project files
ชู้ไม่รอบ.DV
รู้ยัง.DV
ANATAWA - Jui Juis.DV
Eternity - 9x9.DV
Eternity - 9x9 (TH).DV
Eyes Nose Lips (J).DV
Stars - The Toys (TH).DV
Plugins
PRINTmov Tuning Helper
X
Concert area
Nothing to see here at the moment.
Under maintenance.
Please check back later.
X